There are a number of excellent Facebook pages that act as support groups for people curious about peaceful parenting techniques. These pages will regularly receive questions from real parents about parenting dilemmas, and the page administrators (parents themselves) will either respond to the questions or let fans of the page provide their feedback.
Here's a sample of one such post from the Facebook group, "Free Your Kids":
Brandi wants a little help:

Need some helpful suggestions please! I have 3 boys, almost 6yo, 4.5yo, and 2yo. My husband is deployed and I'm on my own with everything. I'm working really, really hard to get away from authoritarian, punitive parenting. What I'm having the most trouble with right now is the children cleaning up after themselves.

They are "responsible" for their rooms and helping clean up the playroom. That's it. They refuse to do ANYTHING. They would prefer to give up going outside to play and our movie night than to just pick up. My 2yo will happily pitch in I'm not sure what to do here. I'm sick of constantly cleaning up after children who are capable of doing it for themselves, and that's not something I want to teach them. Do I take away all their toys? Restrict their access to the playroom?

I've done both in the past and it was very unsuccessful :/ Maybe I just need a different perspective on this. It's making me crazy!
Melody commented: "Declutter. IF cleaning is an issue there is clearly too many toys (goodness knows my playroom is guilty of this). even at 6 and 4, "go clean the playroom" is very overwhelming. They need more guidance than that. Everyone go in and start with one type of toy, let them chose what to start with. Bring some music if you can.
Go with Flylady's idea of zones and divide the playroom into parts and pick up 15 minutes a day in zones. http://flylady.net for more info."
Jennifer commented: "The basic idea is to shift to the thought that you are the one wanting it clean, not them. Clean it because it makes you happy to have it clean, but don't expect them to have the same priorities as you."
Brandi commented: "I think theyre too young to clean. Theyre children. They should be acting like children. They have their entire lives to clean and work. Let them play."
Laura commented: "the only thing that works for me is to make sure they see me cleaning too. like 'i'm going to wash the dishes, can you bring the dishes in from around the house?' also, don't ask them if they are in the middle of something. i mean, really, who wants to stop doing something fun to clean? not me. and not them either."
Facebook Groups: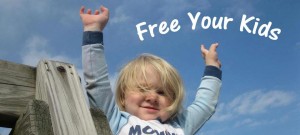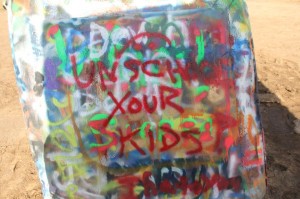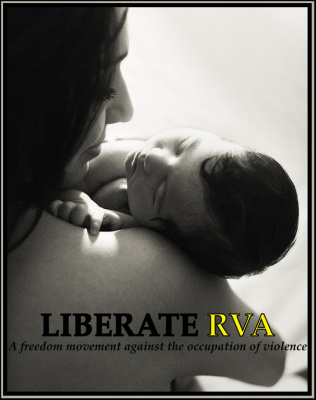 A message to parents from Liberate Parents:
"I am the father of two girls, and I understand that being a parent can be challenging. It is my experience that most parents do not want to physically punish their children. Those who do mostly do so out of desperation to fix a problem in the immediate future that seems out-of-control.

Marshall Rosenberg, from his experiences of interacting with his own children, comments, 'You can't make your kids do anything. All you can do is make them wish they had. And then, they will make you wish you hadn't made them wish they had.'

There is an alternative to punishing children. It requires a development of better communication skills, possible healing from the actions of the past, and the rebuilding of trust between child and parent. It is possible to develop an empathic-connection with your children; a connection in which everyone's needs can be met in a cooperative way.

Contact our parent-councilors on our community Facebook Group – Liberate Parents – to network with other parents online who are also trying to develop their connection with children in peaceful, cooperative ways.

May the peace that you nurture today, blossom into the joy of your future."